London and the UK's Finest Executive Car Chauffeur Hire Fleet
365 Chauffeurs Ltd is proud to operate one of the most expansive and versatile fleets of luxury cars in London and across the UK. Because our private chauffeur service utilises a number of vehicles to provide clients with chauffeur airport transfer services, corporate travel and transport to special events, we have listed the seven most popular models chosen by clients in Chelsea, Westminster, the City of London and all areas nationwide
We always ask you to bear in mind that our private chauffeur hire covers all of the UK. If you are looking to travel outside of London, we can almost certainly accommodate you.
Mercedes-Benz S Class –The S Class is our flagship Mercedes model. This executive sedan is spacious enough to seat up to four people comfortably. It is elegant and packed to the roof with luxury features. It is popular among corporate clients, has a professional appearance and is wonderful for long journeys due to ample legroom and air conditioning.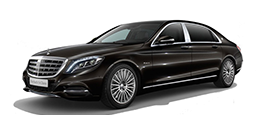 Mercedes-Benz E Class – If you're looking for a durable and secure executive car, the E Class is ideal. This Mercedes saloon is sleek and stylish and can seat up to four passengers. It is known for its reliability and safety, making it a true all-rounder that is ideal for corporate travel, sightseeing, wedding transport or even just taking the family out.

Mercedes-Benz Viano – One of our private chauffeur-driven Vianos can easily accommodate eight passengers and up to a whopping 4,610 litres of luggage, making it our roomiest executive car. The Viano is well-loved for its ability to accommodate groups of people without sacrificing the Mercedes patented luxury feel.
We are one of the most reputable, affordable private chauffeur services providing the City of London, Westminster, Chelsea and the UK with Mercedes vehicles. If you're planning a trip from London to any location and require a Viano, why not give us a call?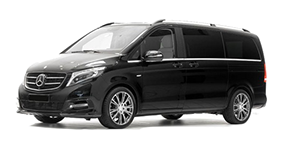 BMW 7 Series – The 7 Series is BMW's flagship executive car. It can seat four people and is known the world over for its fantastic luxury interior. Like the Mercedes S Class, the BMW 7 Series is versatile and equally suited to corporate travel as much as it is for transport to weddings or sightseeing trips around London.
BMW 5 Series – There's a number of reasons why executive car aficionados believe that BMW can do no wrong and the 5 Series is one of them! This sophisticated, award-winning vehicle can seat four people with plenty of leg room left over. Whatever the reasons for requiring our chauffeur service, the BWM 5 Series is always a solid option.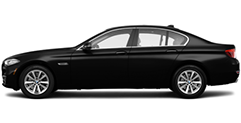 Jaguar XJ – The XJ is luxury epitomised. It boasts a range of features including interior mood lighting, electric blinds, audio and video streaming and fully-adjustable climate control. This executive car is well-rounded and a pleasure to ride in. If you select the Jaguar XJ, our professional private chauffeur service will see you arrive in style, wherever you're heading.

Call London and the UK's premier private chauffeur on (0207) 416 6646 for a competitive quote on a luxury executive car or our chauffeur airport transfer service.