Premier Executive Car Chauffeur Service in London and Nationwide
365 Chauffeurs Ltd are well-known across London for our exceptional travel solutions. Whether you're travelling in or out of Chelsea, Westminster, the City of London or another area in the capital, our chauffeur service will ensure you never want for anything. Travel via a 365 executive car chauffeur and you're guaranteed to arrive in style and on time.
In addition to Chelsea, Westminster and the City of London, our chauffeur service provides first-class travel on a nationwide basis with unparalleled comfort. Choose your executive car from an expansive fleet that includes top-of-the-range Mercedes, BMW and Jaguar models.
Our Personal Guarantee of Satisfaction
We guarantee all London and UK clients that the vehicle they choose from our executive car chauffeur hire company will arrive clean and on time. It will be manned by an experienced, well-dressed and courteous driver. Our chauffeur service can cater for a range of clients, no matter what their budget or requirements may be.
This is not only due to the ample experience of our drivers and their knowledge, but also because we utilise a versatile fleet of luxury vehicles.
If you're in Chelsea and on the way to the airport, we can provide a vehicle with plenty of space for your luggage. If you're ordering from Westminster and need face-to-face seating to host a meeting on the go, we'll provide you with a discrete chauffeur service and a vehicle to accommodate your needs.
If you're on the way to a wedding or event in the City of London, we'll organise a vehicle which fits the occasion – something with a classic, vintage feel perhaps? And if you need to use us for travel on a nationwide basis, we'll still make sure our executive car chauffeur service is tailored to suit you, our valued client.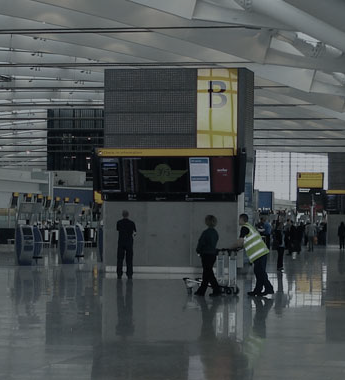 A Viable Alternative to Private Hire Services
365 Chauffeurs Ltd provide a high-end alternative to traditional private hire services. This is reflected in a diverse service range that includes our popular sightseeing tours. Many of our clients want to avoid public transport and see the sights of the UK's major cities in style.
Do you want to take in London's many tourist attractions in a beautiful luxury car, or maybe travel further to another UK location to see what it has to offer? Wherever you want to go, and whatever you want to do, we'll be there to accommodate you.
Because every single one of our London and nationwide clients is different, our chauffeur service never takes a one-size-fits-all approach. Instead, we cater our service to you.
Our executive car chauffeur will meticulously plan your trip or tour around your personal requirements, hobbies or interests. Alternatively, your allocated chauffeur can follow a set route of your choosing. The final decision will always be left with you.
A Full Range of Payment Options
If you're in Westminster, Chelsea, the City of London or any other location in the UK, call us now and we will provide you with a tailored quote for our executive car chauffeur services. Our company is fully insured, we accept a range of payments and we can handle any job no matter the size. Let us know what you need and we'll do the rest.
While we focus on London, we are incredibly versatile and can drive to all other areas of the country. We cover all major airports, cities, venues and tourist spots. Our chauffeurs are familiar with a variety of routes to ensure you always reach your destination on time.
So Why Choose Us?
• Specialists in Corporate Travel
• Airport Transfers, Weddings and Sightseeing
• Experienced, Smartly-Dressed Chauffeurs
• Operating in Westminster, Chelsea and City of London
• All UK Locations Covered
• Range of Stunning Luxury Cars for Every Occasion
• Competitively-Priced Executive Car Chauffeur
• Presentable and Courteous Service

Need an executive car chauffeur service? Give us a call on (0207) 416 6646. We cover Chelsea, Westminster and the City of London, as well as the wider London area.